Tittelen, og funksjonaliteten er ganske imponerende, spesielt den noenlunde moderate prisen tatt i betraktning.
Saken i november 2021 var som følger:
Jeg hadde en AIS transponder med NMEA 0183-utgang
Jeg hadde en B&G T8 plotter med radar og NMEA 2000
Jeg hadde en Nauticat 32 i Danmark med masse gammelt Seatalk1-utstyr
Det løser man med en slik dings:
QK-A034 Bi-directional WiFi to NMEA 2000 Gateway Multiplexer with NMEA 0183 and SeaTalk input options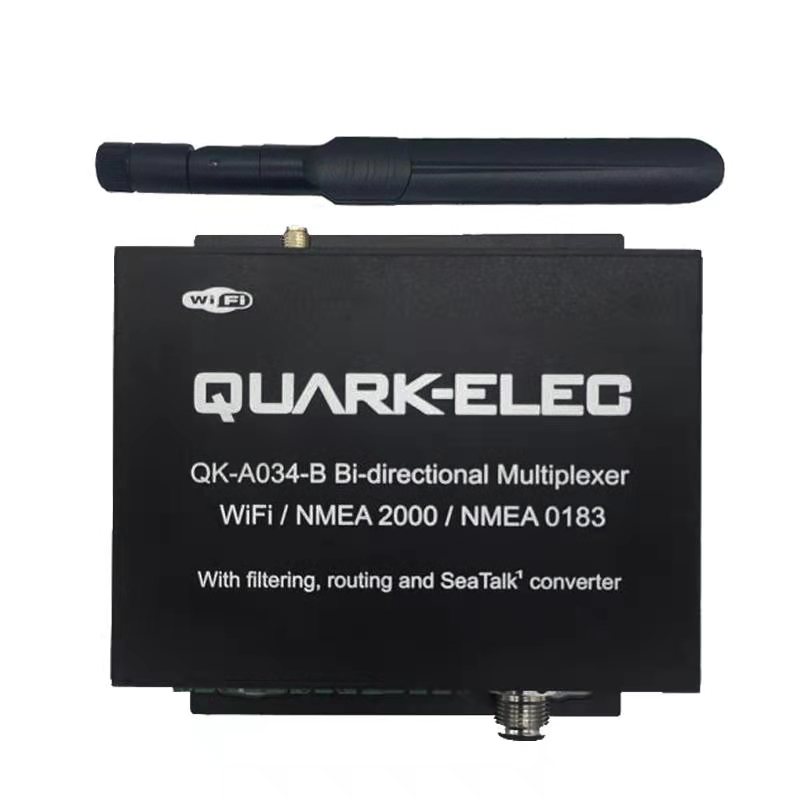 Skrytetekst fra leverandøren:
Seamless connection of NMEA 0183 and Raymarine SeaTalk1 sensors, NMEA 2000 equipment and WiFi and USB devices.
NMEA 2000® certified product
Combines different data sources into one cohesive system
Bi-directional NMEA 2000, WiFi and USB
Additional allows for adding three NMEA 0183 inputs and a SeaTalk1 bus input to the NMEA 2000, USB and WiFi data
NMEA 0183 output (choose A034-B option)
A powerful MPU converts, combines, filters and routes your data with minimal user configuration required
Filtering functionality removes redundant or unnecessary data
Routing functionality decreases risk of data over-flow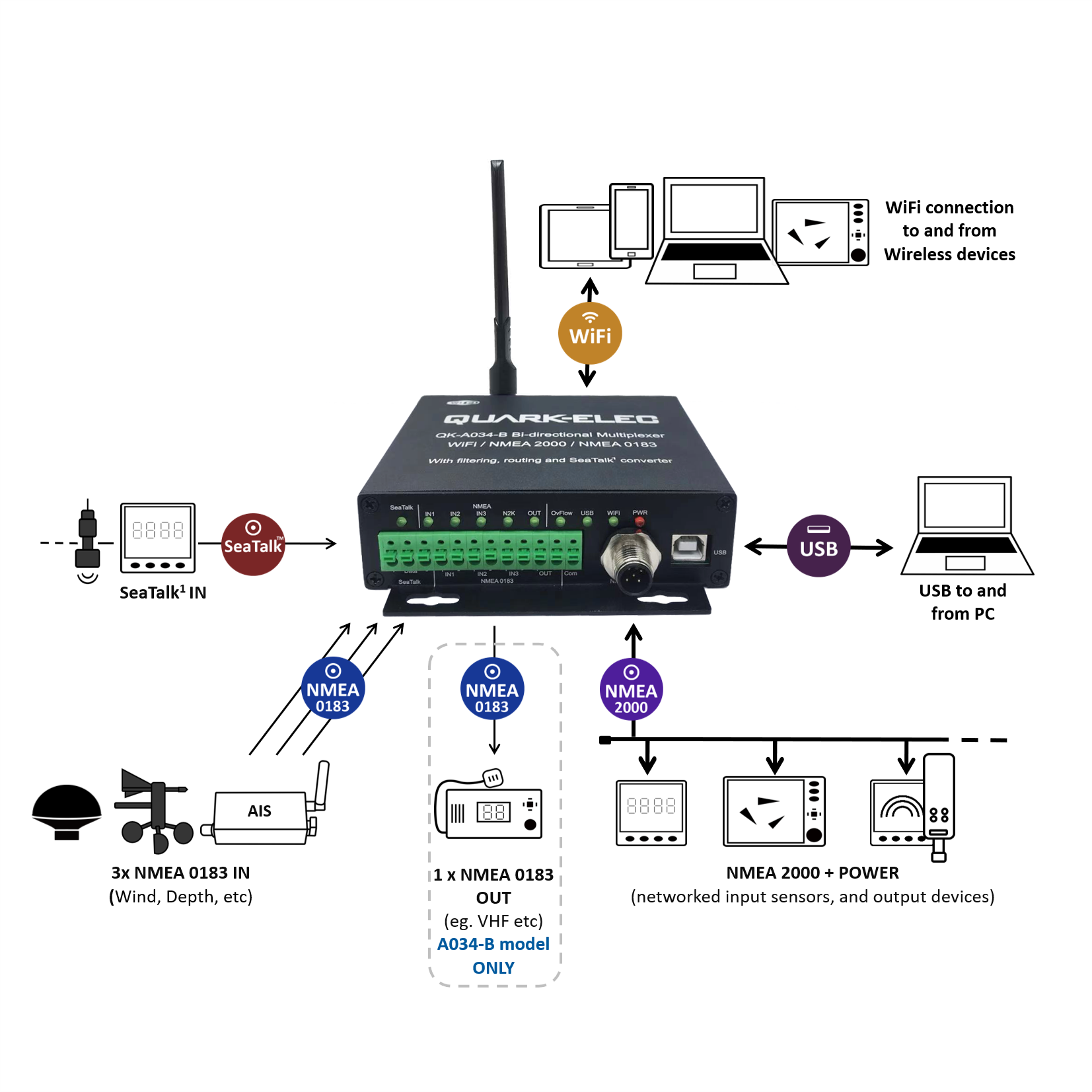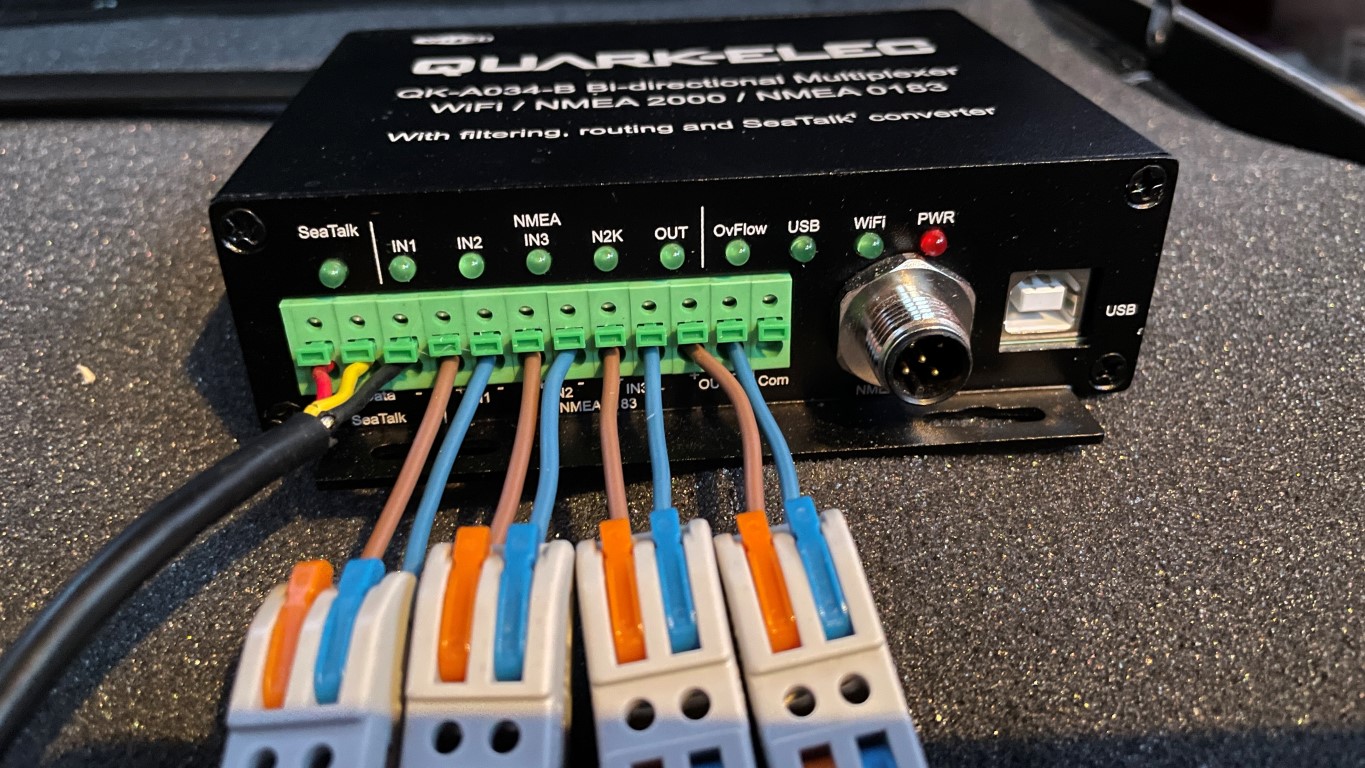 Konfigurering/filtrering og hastighet på de forskjellige portene
administreres fra en PC via USB-kabel.
---
At det var nyttig å få inn spesielt AIS-informasjonen på iPad-en kan vel best synliggjøre med denne screenshot'en fra da jeg var på tur ut fra Skagen i mørket.
Veldig greit å se hva som var rundt meg, og hvor de skulle.